Contact: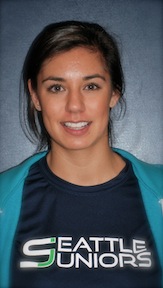 kylin@seattlejuniors.com 
Years coaching: 4
Prior coaching experience:
Seattle Jrs (2013-present)
University of Washington Camps (2010-2012) 
WVBA (2004-2009)
Coaching | Playing Accomplishments:
USAV GJNC Participant (5 years)
USAV GJNC 3rd Place Finish
AVCA First Team High School All American
Everett Herald Player of the Year (2 times)
Seattle Times All Area Team
WA State Gatorade Player of the Year (2008)
NCAA Elite 8, University of Washington (2010)
Coaching Education | Training:
IMPACT Certified 
Interests | Hobbies:
Spending time with family and friends, pickleball, traveling
Occupation:
I am currently a student-athlete at UW. 
Why I coach:
I have a great passion for volleyball. Teaching and watching a player succeed is even more fulfilling than your own accomplishments.